ONLINE VIDEO PIANO LESSONS FOR CHILDREN FROM 3 TO 103!
LESSON THREE
Lesson Three has its own Playlist on youtube.com called: ACP PIANO LESSON 3. This Playlist also has other short appropriate videos which I am sure you will notice also includes videos from previous lessons. To go directly to Anybody Can Play VIDEO PIANO LESSON 3 Playlist
click here.
I cannot say it enough..... These lessons are not meant to be shown to young children from start to finish. Just show parts at a time. Do encourage each child to use the app to learn to play the songs.
Sometimes dots are used in the videos and other times children are coloring with crayons or markers. Generally speaking, dots are better for the very young children because they are not yet proficient with coloring....and are hesitant about trying to draw as well. For drawing activities, just let them give directions to someone else for drawing things like quarter notes. In some cases, they will let you hold their hands for guidance in order to make a drawing.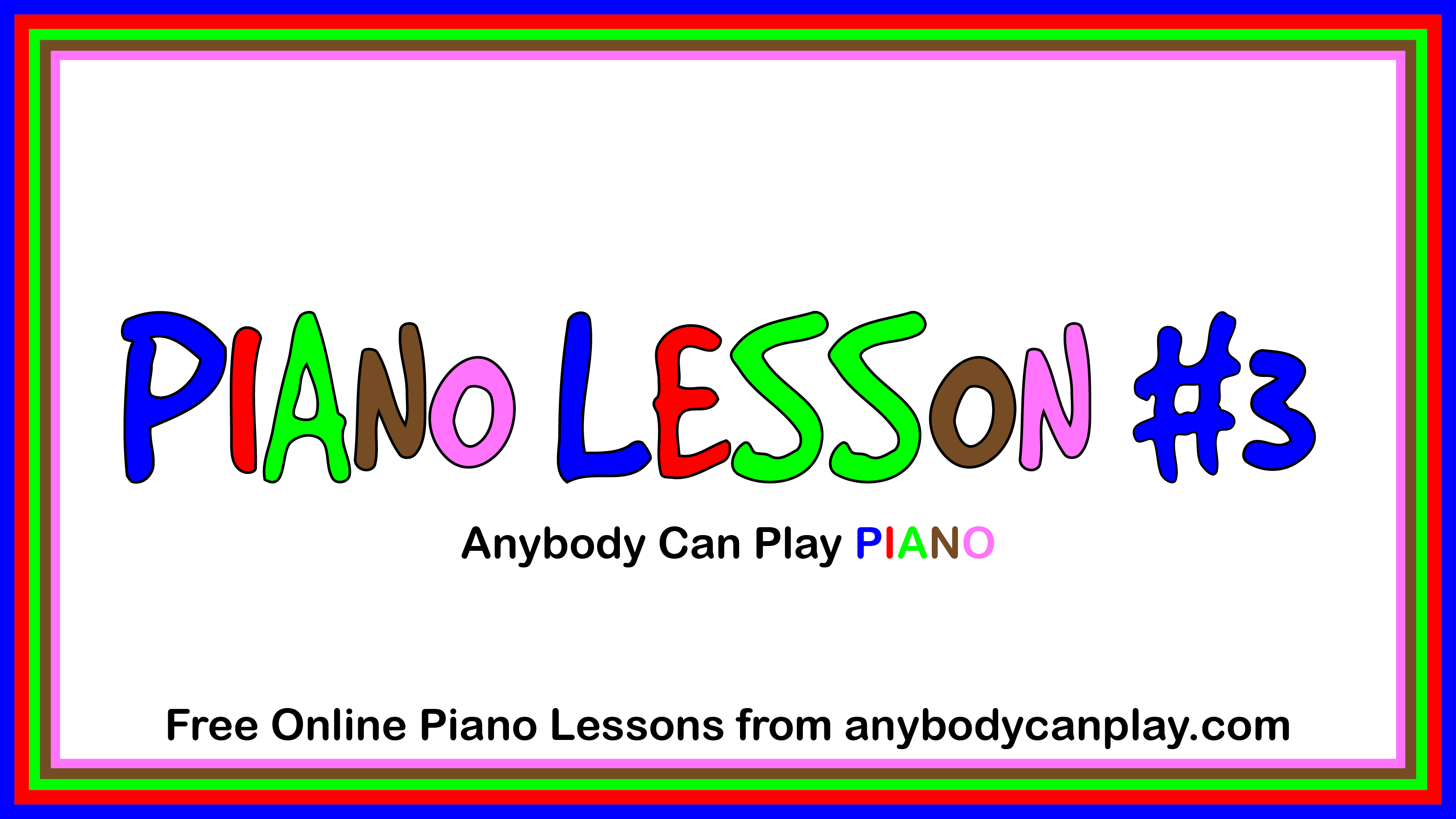 Anybody Can Play PIANO LESSON 3 ONLINE VIDEO
All Anybody Can Play Piano videos are on youtube.com.
To go directly to the Anybody Can Play PIANO Playlists for Lesson 3
click here.