ONLINE VIDEO PIANO LESSONS FOR CHILDREN FROM 3 TO 103!
LESSON SIX
First a reminder..... Remember that these lesson videos may and should be done in pieces. Do only as much as the children can understand (and/or tolerate:)). Activities can be finished later....just one step at a time.

At this point the pattern of black and white keys on the piano keyboard should be becoming much more obvious so songs played on the app can be played on other piano/keyboards without great difficulty. If no other piano/keyboard is available, just turn off those pointer arrows that point to the proper keys while playing a song.

It is really handy to know the names of the keys on a piano. They are, however, just for convenience. If someone has his/her thumb on D when it should be on C, that person can just be told "Your thumb is on D and it needs to be moved to C" - much easier than trying to describe the keys in question! Do remember though...The names of the keys have nothing to do with the actual reading of music notation.

Each note in music stands for just one key and that is why the Note Reading part of the Anybody Can Play PIANO app simply teaches "note to key" without the "translation" step of calling the note by name before going to the correct key. See the note, play the correct key, then say, "Oh that's a G" rather than seeing a note, saying "That's a G", then having to decide "which G" before playing the note. This does not seem so very important, but it affects a person's ability to "sight read" music. More on this later......

Muscle training and muscle memory are very important - actually very important no matter how accomplished a pianist one is! So, do remember to practice games and songs with those finger colors. Try to get those fingers to work simultaneously together.

Lesson SIX has its own Playlist on youtube.com called: LESSON 6: Anybody Can Play PIANO. To go directly to the LESSON 6 Playlist click here.
MATERIALS NEEDED: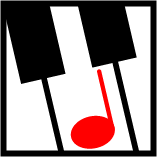 Anybody Can Play PIANO APP
To subscribe to the Anybody Can Play PIANO app in Windows 10
click here
.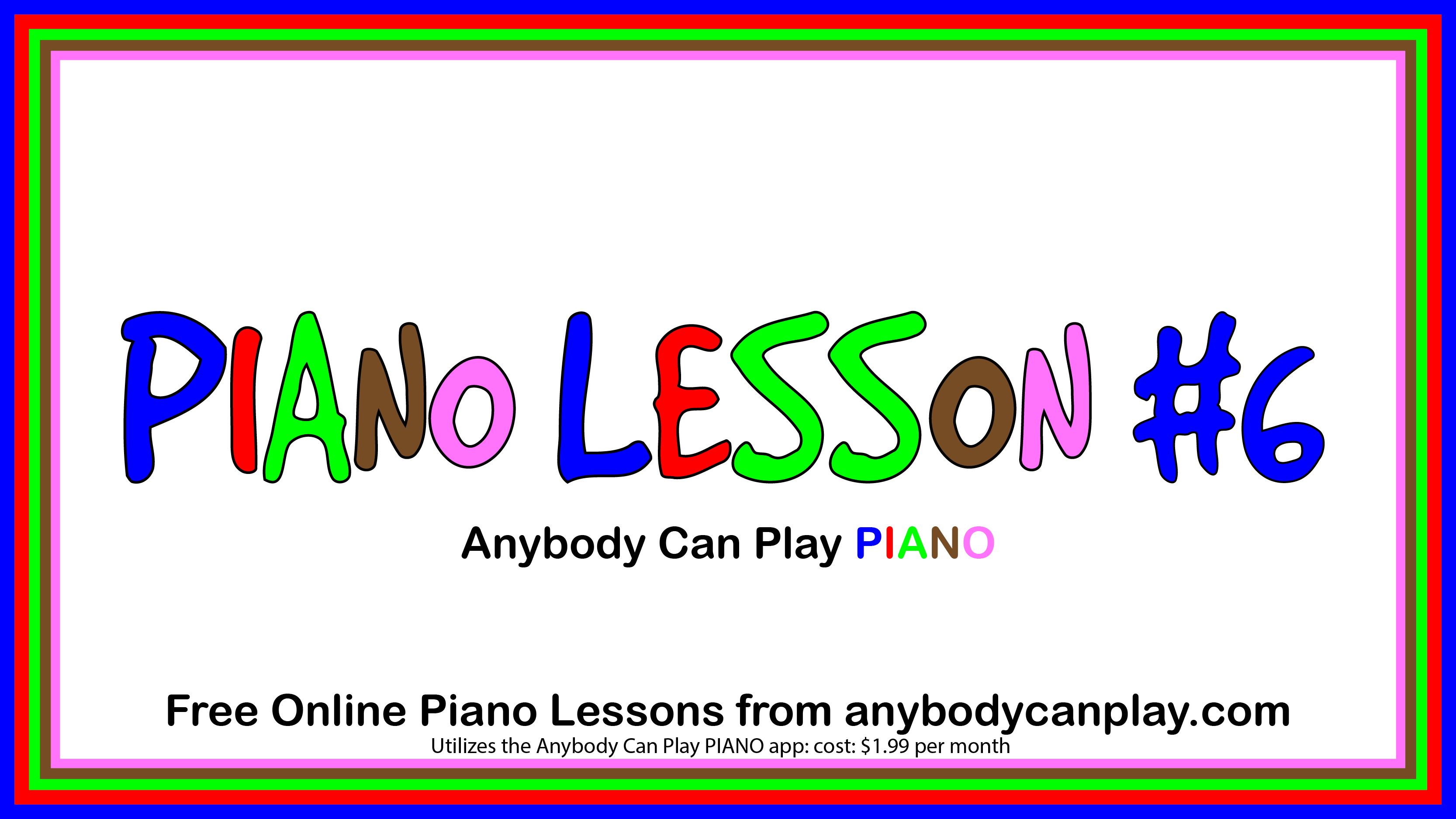 VIDEO PIANO LESSON 6: Anybody Can Play PIANO
All Anybody Can Play Piano videos are on youtube.com.
To go directly to the VIDEO PIANO LESSON 6
click here.
OTHER RELATED VIDEOS to Lesson Six
LESSON 6 ACTIVITY SHEETS
Another Game
Another game that can be played by one or many is coming soon which will also help train those fingers to easily work together color by color.