To go back to the Preschool Program Page
for additional Steps:
Click here.
BOTH OUR HANDS! WOW!
Now we are introducing the color coding for both hands. Start using both hands when tapping through songs - Tick Tock for starters!
COORDINATOR: Step 4
Coordinator Step 4 instructions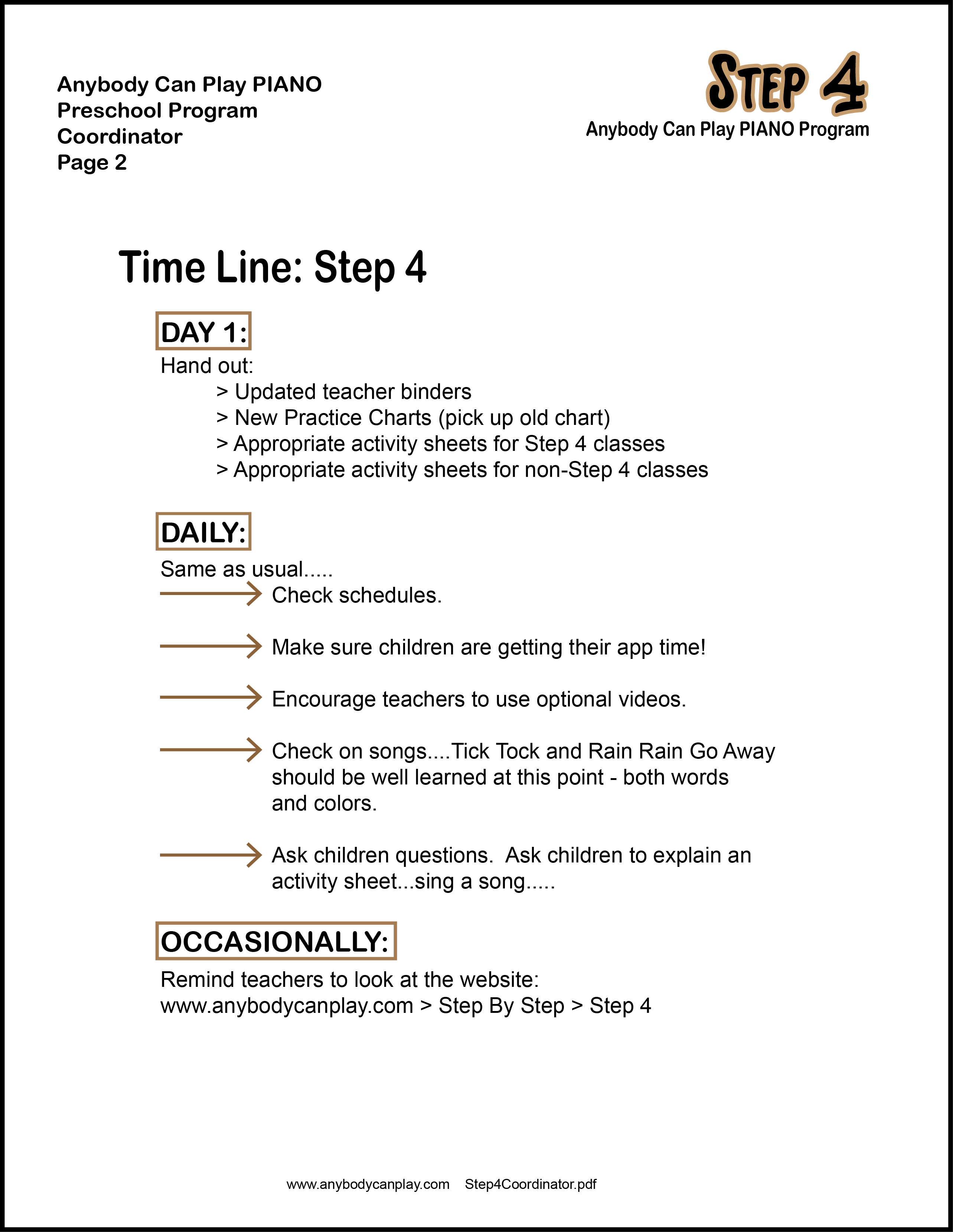 Just click on Step4Coordinator to print out.
TEACHERS: Step 4
Teacher Step 4 instructions and suggestions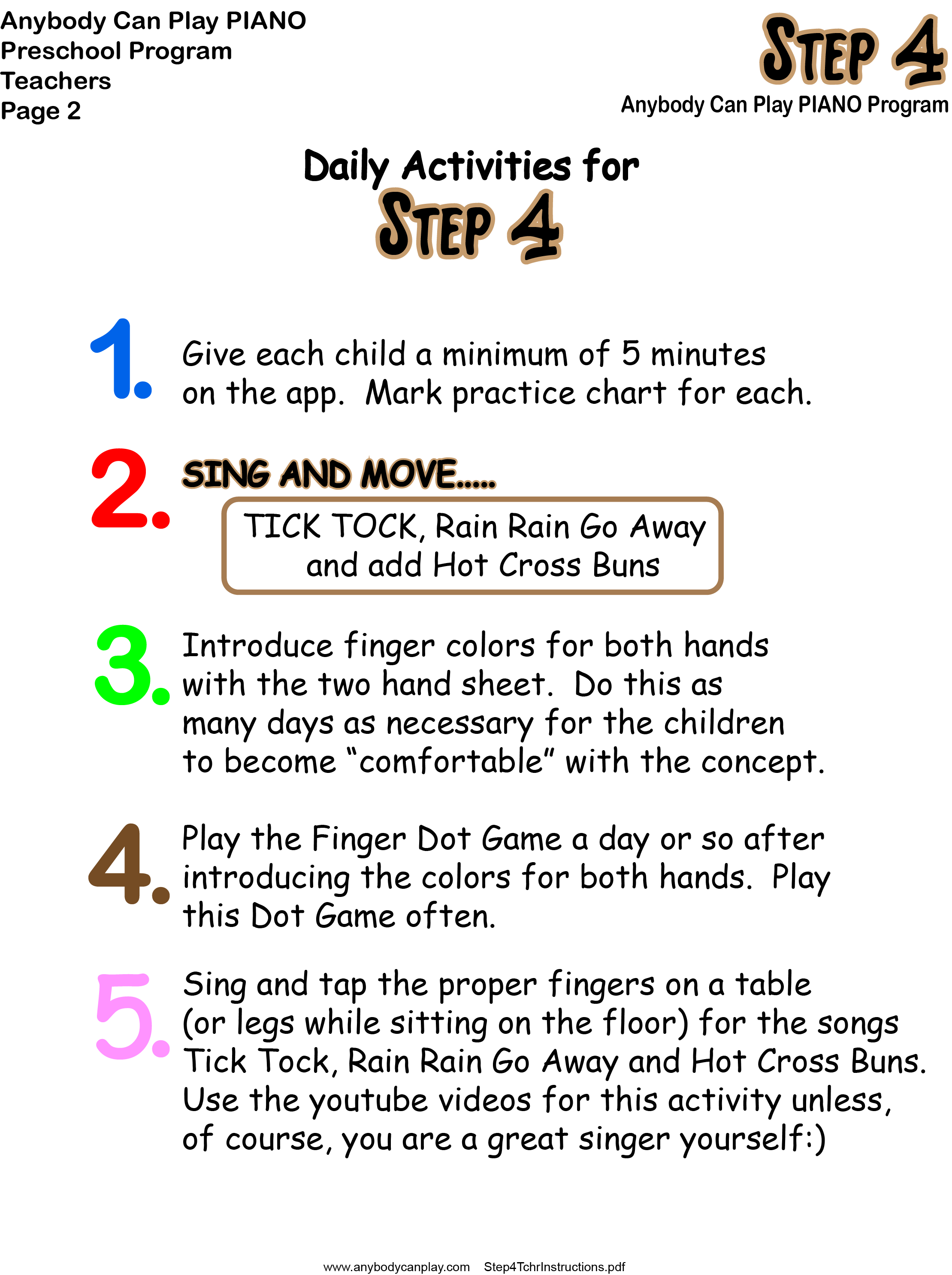 Just click on Step4Teachers to print out.
ACTIVITY SHEETS Step 4
Right AND Left Hand Finger Colors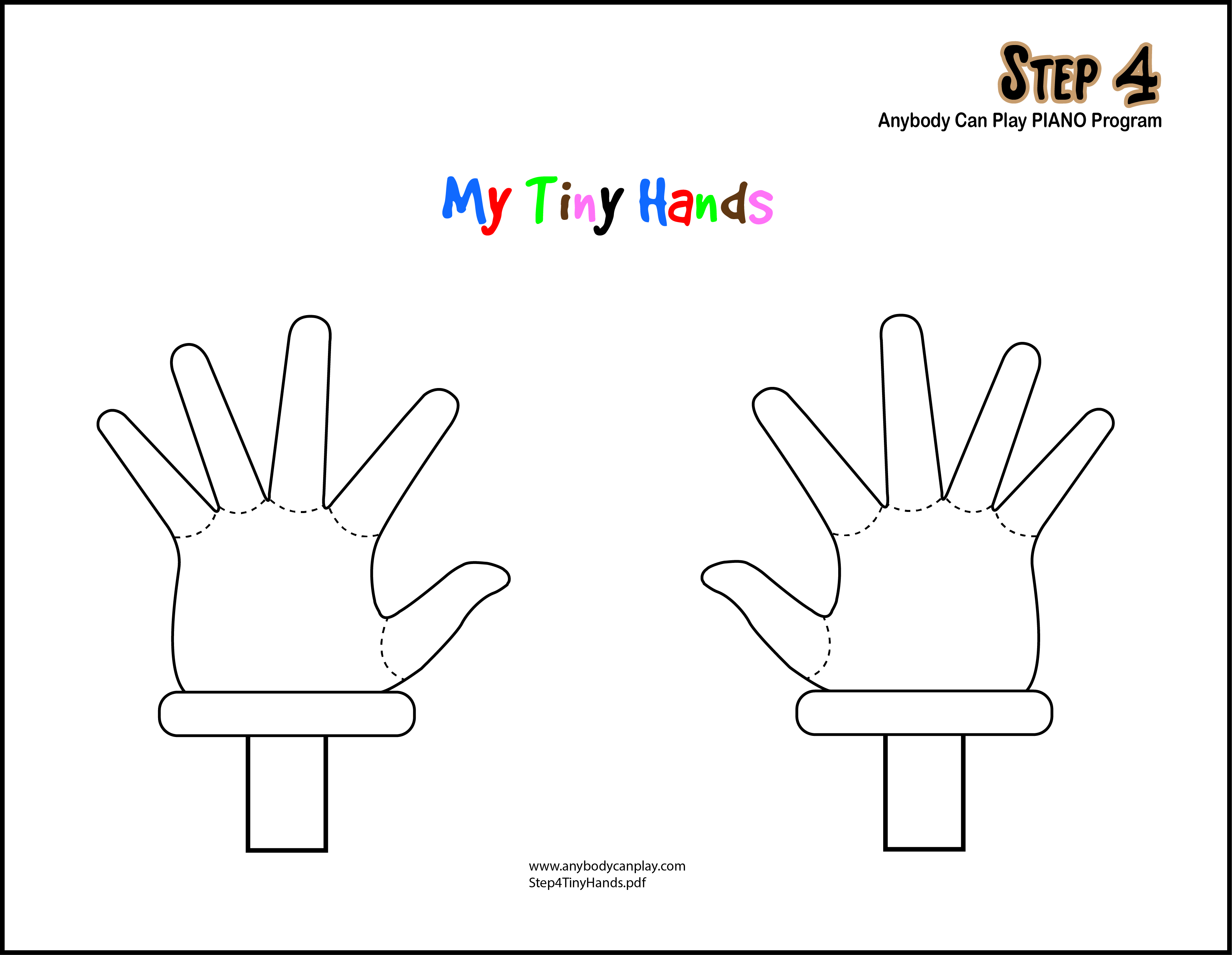 This is a color coding activity plus includes small right and left hand color coded sets for student use.
Just click on Both Hands: Finger Colors to print out.
Dot Game Sheet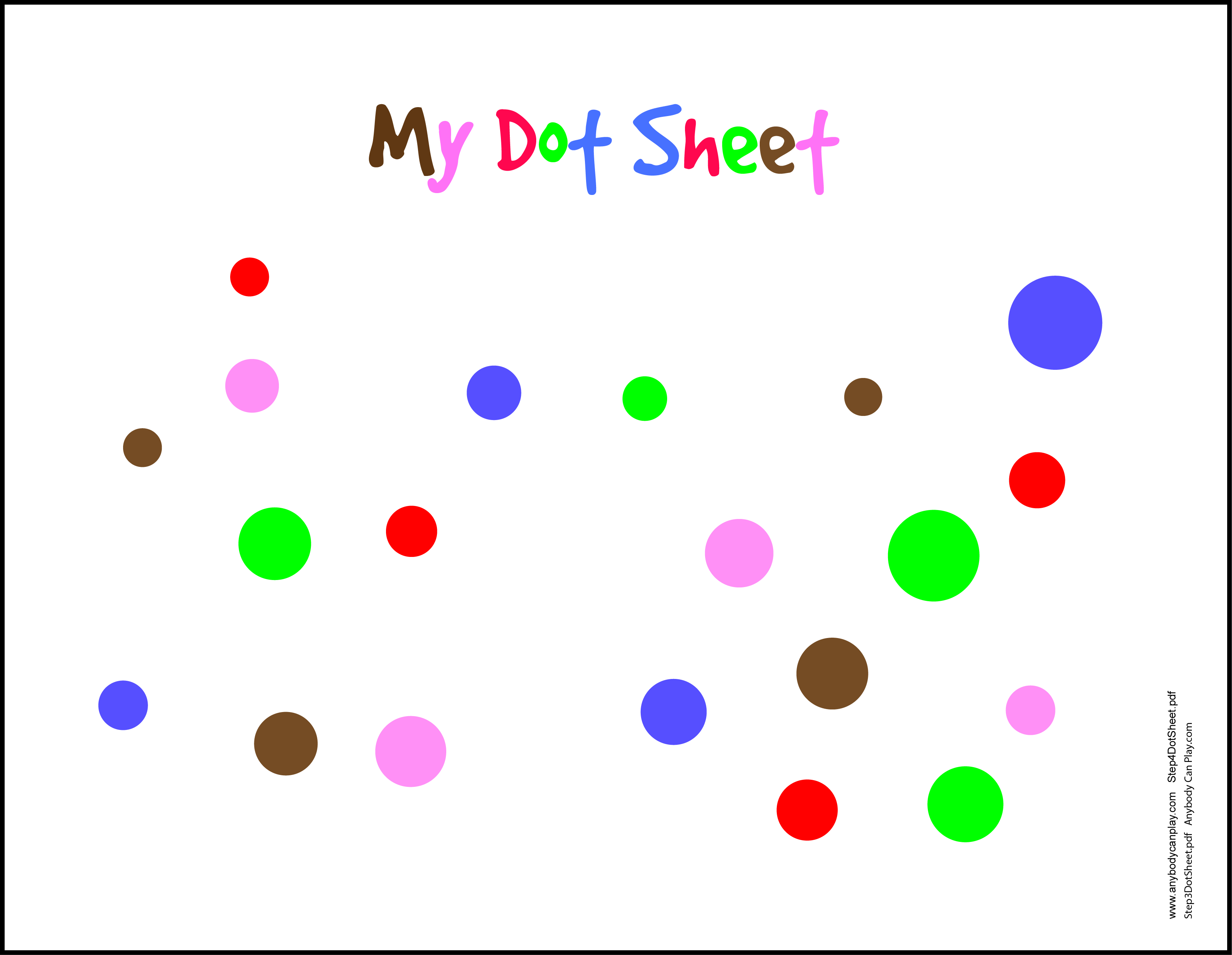 This Dot Sheets is for playing a game to internalize Right and Left Hand Finger Colors.
Just click on Step 4 Dots to print out.
The Step 4 Video Playlist
This playlist has 3 new videos:
Using Both Hands!
Left Hand Color Coding
Two versions of Hot Cross Buns
In addition the four previous videos are also included for your convenience:
Both versions of Tick Tock
and
Both versions of Rain Rain Go Away


To go directly to the Step 4 Playlist,
click here.
TEACHER TIP VIDEOS for STEP 4
The xylophone version of Hot Cross Buns has been added to the previous Tick Tock and Rain Rain go Away Playlist.
Many teachers enjoy just playing these songs for the children on a xylophone while the children sing!
To go directly to the Step Four Teacher Tips Playlist,
click here.